President Buhari and Aisha Buhari celebrate 30th Wedding Anniversary.
President of the Federal Republic of Nigeria, Muhammadu Buhari and his wife Aisha Buhari are celebrating their 30th wedding anniversary today and the President has show his soft side by penning lovely words for his wife on their special day.
The President Wrote;
"Today, on our 30th Wedding Anniversary, I pray for Allah's continued peace and blessings in our home and family.
First Lady, Aisha Buhari wrote;
"Alhamdulillah for 30yrs of togetherness.
#30yearsweddinganniversary
#ThanksbetoALLAH"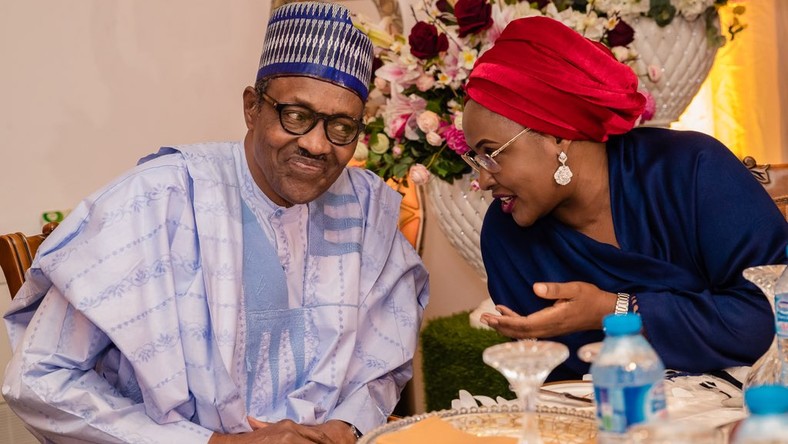 The First Lady, on her part shared a vido to celebrate her 30th anniversary with her husband and she wrote;
Allahmdullilah for 30 years of togetherness
READ ALSO:
FG Extended Borders Closure Till January 2020
Zahra Buhari "Say's She Can't Speak Hausa Fluently"
Rivers State Free JAMB Registration for Indigenes by Wike is OUT
Babcock University Students Sex tape – FULL VIDEO
President Buhari and Aisha Buhari celebrate 30th Wedding Anniversary